FRESHFARM Markets: Case Study for the 2012 Mayor's Sustainability Awards
Since 1997, FRESHFARM Markets, a 501(c) 3 nonprofit organization based in Washington, D.C. has been providing fresh, healthy food to neighborhoods in the District of Columbia through its producer-only farmers markets and related programs. The mission of FRESHFARM Markets is to educate the public about food and environmental issues and provide vital economic opportunities for local farmers and artisanal food producers. We accomplish this through our farmers markets and five educational programs. Over the past 15 years, FRESHFARM Markets has built and strengthened the local food movement in the Chesapeake Bay watershed and become the largest network of farmers markets in the Chesapeake Bay region through the operation of 11 vibrant producer-only farmers markets in the District of Columbia, Maryland and Virginia.
Farmers Markets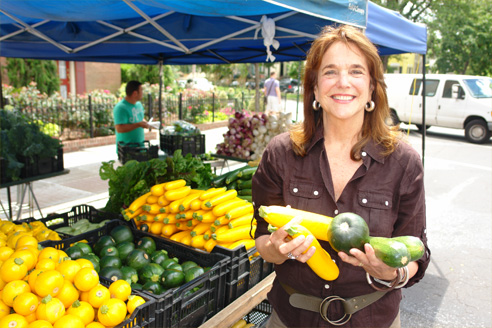 Our farmers markets represent more than 110 farmers from five states, more than 9,500 acres of land being actively farmed, and more than 354,000 demographically diverse shoppers annually, making FRESHFARM Markets the leading voice for farmers markets in our area and a national leader in the sustainable food movement. Our farmers from Delaware, Maryland, Pennsylvania, Virginia and West Virginia are raising food using sustainable practices (some with organic and biodynamic practices), ensuring that fresh, seasonal foods are available to District residents on a weekly basis and that farmland in our region continues to be productive agriculture that contributes to the health of the Chesapeake Bay.
Educational Programs
In addition to our farmers markets, we conduct educational programs that make fresh, healthy foods more accessible to residents, regardless of socio-economic status or income. They include:
Chef at Market demonstrations feature seasonal foods at all of our markets and educate shoppers about nutrition and how to cook fresh, healthy foods.
Gleaning program at each FRESHFARM Market for our farmers to donate fresh food to a nonprofit partner in the market neighborhood that uses the food for emergency food needs and/or food service training. Since 1997, we have donated over 100 tons of fresh food to nonprofit organizations like DC Central Kitchen, Thrive DC and Miriam's Kitchen.
Our fruit and vegetable farmers accept WIC (Women, Infant and Children) and SFMNP (Senior Farmers Market Nutrition Programs) coupons at our Washington, D.C. and Maryland farmers markets. In 2008, FRESHFARM Markets was the first farmers market in D.C. to be approved by the USDA to redeem SNAP/Food Stamps at its farmers markets in D.C. and the second to do so in Maryland. FRESHFARM Markets has the only farmers markets in DC that offer SNAP/Food Stamp redemption year round, at our farmers markets in Dupont Circle and Silver Spring, Maryland.
We have a Matching Dollars program where we match SNAP/Food Stamps, WIC and Senior coupons with free market dollars so these shoppers can purchase any foods sold at market (not just fruits and vegetables, but meat, eggs and dairy products). In 2012, we offer SNAP/Food Stamp redemption at six FRESHFARM Markets and have increased the amount matched to $15 per market day.
We educate elementary school children about where their food comes from and how important it is to eat fresh, nutritious, seasonal foods through our FoodPrints program at Watkins Elementary School in DC's Ward 6. The curriculum includes life sciences, math, language arts and social studies and is brought to life through engaging project-based learning experiences that meet DCPS and Common Core testing standards. FoodPrints teaches important life skills through project-based learning that includes hands-on experiences in the organic edible garden and the Food Lab kitchen, a fully equipped teaching kitchen that includes an area for lessons, grow lights for starting seedlings indoors and composting bins. To date over 1,000 children in the first, third and fourth grades have participated in the program.
Environmental Leadership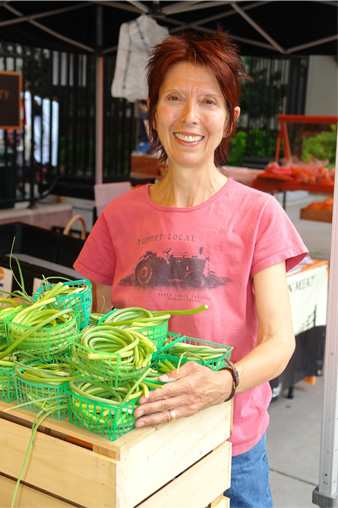 Co-Founders and Co-Executive Directors, Bernadine Prince and Ann Yonkers are residents of the District of Columbia. They have received national and local recognition for their leadership in the sustainable food movement which has resulted in numerous awards and high-profile roles in shaping the future of how we eat. Prince is the current President of the national Farmers Market Coalition and Yonkers was named by Washingtonian magazine in 2009 as "One of the 100 Most Powerful Women in Washington, D.C." In May 2012, they were honored by Washingtonian magazine with the Green Award. They have also been recognized in D.C. with the following awards: "Momentum Award for the Penn Quarter FRESHFARM Market" from the Downtown DC Business Improvement District in 2005; "Women Who Inspire Award" from the national organization, Women Chefs & Restaurateurs; the "Innovator Award" for creating FRESHFARM Markets from the Washington, DC Economic Partnership; and the "2008 Hometown Heroes Award" from WETA Public TV.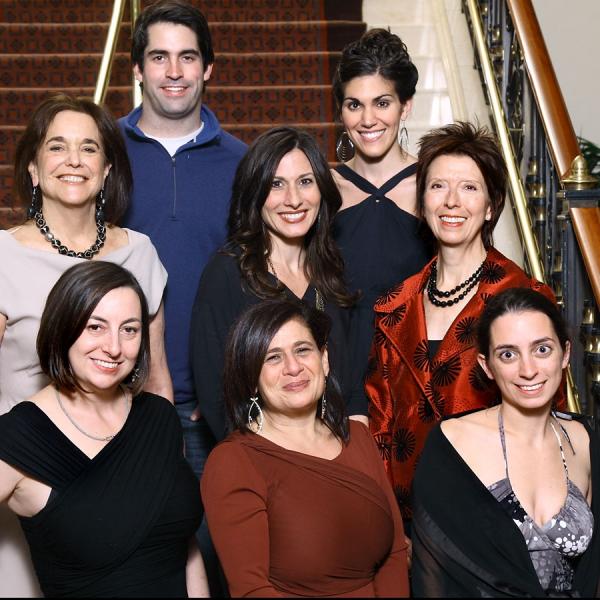 - From left to right, bottom: Juliet Glass, Amanda Manheim, Laura Genello
- From left to right, center: Ann Yonkers, Madeleine Beckwith, Bernadine Prince
- From left to right, top: Reginald Godin, Sarah Mosbacher