Groundswell: Case Study for the 2012 Mayor's Sustainability Awards
The mission of Groundswell is to unlock communities' shared economic power to grow sustainability and expand prosperity on the local level. Groundswell fosters community development in the District of Columbia by organizing nonprofits, housing providers, faith groups, schools and citizens into collective purchasing groups for clean energy and energy efficiency. We use a Request For Proposals (RFP) process that enables each project to maximize local community wealth building by growing local businesses, ensuring quality jobs on the projects, and other local investments.
Groundswell has been working in D.C. and Maryland since 2009 to help community groups and individuals increase their access to clean energy and energy efficiency. To date, Groundswell has mobilized over $6 million in investment tied to clean energy in Washington DC and Maryland, saving organizations and residents up to 20% on their energy bills while also supporting local clean energy businesses. And just as importantly, Groundswell's work has engaged thousands of local residents in the clean economy, providing education and information about how communities can work together to support their local economies and see real social change.
Our Community Power Project organizes group purchases of clean energy by community institutions and residents. Working with local affiliates of the Metro Industrial Areas Foundation and others, we have organized over 100 community groups to purchase clean energy together while also saving money on their energy bills, and are now extending these benefits to individual families that are members of participating institutions.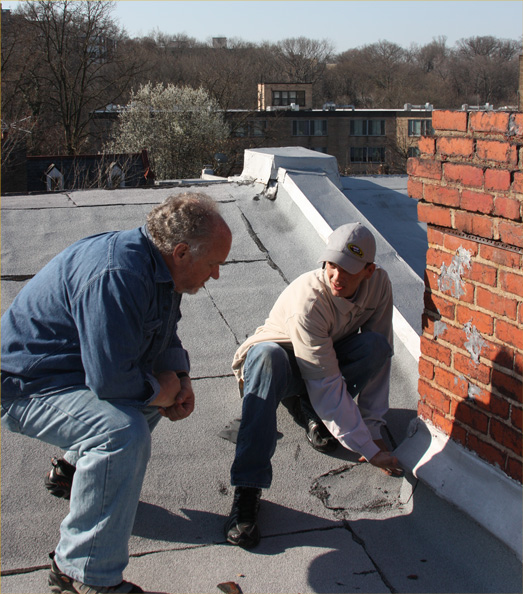 Our Strong Homes Program organizes group purchases of energy efficiency upgrades by homeowners. In the first group purchase, 100% of the participants that committed to weatherize ultimately followed through with the project. Groundswell is now organizing group purchases of energy efficiency in Mt. Pleasant, Capital Hill, and Bethesda, and is working to organize nine groups total in 2012 representing diverse communities from across the city. In addition, Groundswell is a partner on the D.C. Sustainable Energy Utility, where it helps to lead community engagement efforts to make energy efficiency more accessible to D.C. residents, particularly those from lower-income communities.


Back Row - Left to Right:
Will Byrne, Boris Sigal, Elizabeth Lindsey, Sam Witherbee, Felipe Witchger, Victoria Smith
Front Row - Left to Right:
Ayla Schlosser, Benjamin Holsinger, Erica Stout, Dominic Swain, Elizabeth Seaberry, Kat Klausing