Training Institute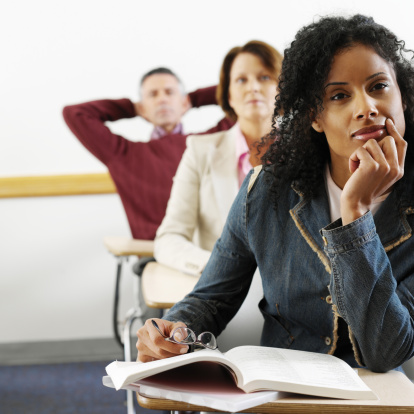 The Department of Behavioral Health Training Institute provides high-quality learning opportunities to employees, consumers, providers and other partners who support behavioral health services in the District.
Mission and Goals
The Training Institute mission is to continually strengthen the knowledge, technical skills and the quality of services and supports through the development of a dynamic, culturally and linguistically responsive, performance-based and data-driven learning environment.
The Institute strives to achieve the following overarching goals:
Goal 1: Institute a training program that is standards-based, results-focused and guided by the learning and competency needs of the populations served.
Goal 2: Institutionalize training norms, processes and procedures that support continuous quality improvement efforts and ensure compliance with federal, local and departmental regulations.
Goal 3: Enhance both intra-agency and interagency communication, collaboration and coordination in the planning and delivery of workforce development activities.
Below is a set of links that allows you to view the training calendar and register for classes and to navigate through our system.
Contact Us
DBH Training Institute
Phone: (202) 671-0343
E-mail: dbh.training@dc.gov