OTR Recorder of Deeds
The Recorder of Deeds, an administration of the Office of Tax and Revenue, is the official repository of all land records and general public instruments for the District of Columbia. The office is responsible for the collection of all recordation and transfer tax and filing fees on instruments being recorded and maintains these records for public inspection.
Land records are public documents and individuals who need information must do their own research. For assistance with extensive land records research, please consider hiring a local title company or an attorney with Land Records.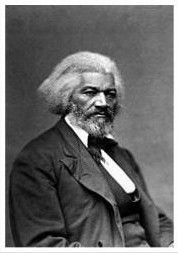 Congress created the Record of Deeds in 1863, and in 1869 this city agency was given the job of "recording all deeds, contracts, and other instruments in writing affecting the title or ownership of any real estate or personal property" in the city. The holders of this job have been appointed by US presidents. African Americans have served as recorders of deeds (and in most staff positions) for the District since President James A. Garfield appointed Frederick Douglass in 1881. Ten other African Americans succeeded Douglass. In 1878 Henrietta Vinton Davis (1860-1941) became the first black woman employed in the office, and she later served as Douglass' assistant.
District Columbia Government
Recorder of Deeds
1101 4th Street, SW, 5th Floor
Washington, DC 20024
(202) 727-5374
Hours of Operations:
Recording Documents - 8:30 am to 3 pm
Document Research - 8:30 am to 4:30 pm