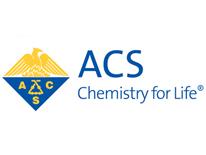 American Chemical Society
2010 Mayor's Environmental Excellence Award Winner:
Outstanding Achievement by a Large Facility
---
The American Chemical Society (ACS) Board of Directors and the Senior Management team have long supported sustainability efforts and American Chemical Society has made it a core mission objective to work on implementing sustainability best practices over the last 7 years. In addition, they have engaged staff by encouraging participation in our sustainability effort such as recycling. ACS has worked with their contractors to foster an understanding of their sustainability goals and partner to achieve them.
The quest for sustainability has been a long, deliberate process that has taken "the village" to lead ACS to where they are now. Through their efforts they have achieved the prestigious USGBC gold certification for LEED Existing Buildings: Operations & Maintenance. They were the second building in the District to have achieved this certification and at certification one of only 40 in the country.
ACS Washington Sustainability Initiatives Implemented To Date:
100% renewable energy certificates purchased which help offset 4.6 million lbs. of CO2 annually
Saved more than $60,000 in 2009 on energy costs
Energy Star certification for both buildings
Comprehensive recycling program-95% of waste and 100% of the electronic goods leaving the buildings are recycled
Silver/white reflective roof
Recycled carpet tiles
Low VOC paints
Automatic faucets/toilets/soap dispensers
Green cleaning program
Outdoor water sensors
Integrated pest management program instituted
Bicycle rack in garage-to encourage reduction in driving
Solar film installed on both buildings
Lighting replacement-energy efficient lighting installed
Office occupancy sensors-installed in every office
Heat pumps tied into lighting sensors
Light sensors in garages and stairwells
Domestic water pump on frequency drive
Conference rooms on separate BAS controls
Eliminated electric boiler in Othmer/use steam from headquarters to heat Othmer
Chiller plant and sequence
Heat load from Data Center (Hach) used to heat condenser loop in Othmer
In addition to the many initiatives mentioned above, ACS Green Chemistry Institute promotes the implementation of green chemistry and engineering principles into all aspects of the chemical enterprise. ACS has also engaged its staff to support the green mission by forming an ACS Greening Committee which consists of staff members from across the organization that continually come up with innovative sustainability initiatives that can be implemented Society wide.
(From left to right)
Joanna Brosnan, Director, Administrative and Customer Services Robert Powers, Chief Engineer
Stormy Gorham, Purchasing and Facilities Associate Larry Hartwell, Facilities Operations Manager
(From left to right) Cooling Tower Pulse Pure Chemical Free System,
USGBC LEED EB: O&M Gold Plaque and Energy Star Plaque