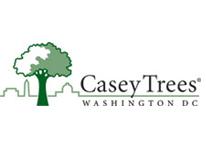 Casey Trees
2009 Mayor's Environmental Excellence Award Winner:
Partner of the Year
---
Casey Trees is a District-based not-for-profit charged with restoring, protecting, and enhancing the tree canopy of the Nation's Capital. The foundation grew out of a 1999 American Forests report profiled in the Washington Post indicating the District had suffered a stunning 64 percent tree canopy loss between 1985 and 1997.
The alarming report spurred Betty Brown Casey into action, endowing Casey Trees in 2001. In its first year, Casey Trees led a citizen-based inventory of every District street tree – the first in over 30 years. With the data captured and analyzed, Casey Trees began to re-green the District in the simplest of ways – planting trees.
Since then, Casey Trees has planted more than 7,000 trees throughout the District, educated thousands of volunteers and school children on trees and tree care, produced policy papers on tree space design and best practices, and created Tree Benefits and Carbon Offset calculators to quantify the benefits of trees.
Casey Trees continues to lead efforts on re-greening the District of Columbia, soliciting Community Tree Planting projects from all neighborhoods, working with local college campuses on greening projects, and recommending best practices for development projects.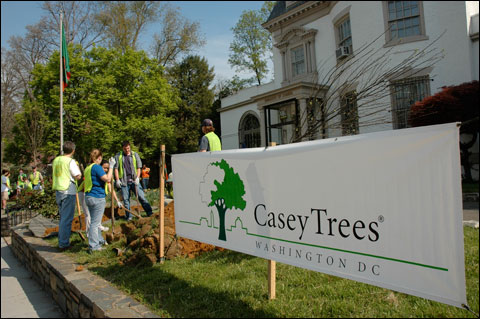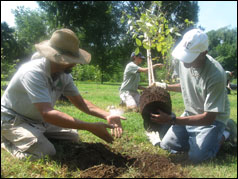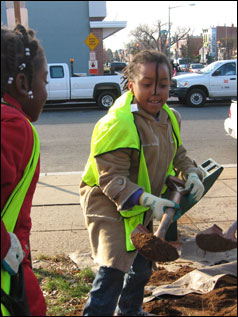 Photos: Sue Erhardt, Casey Trees