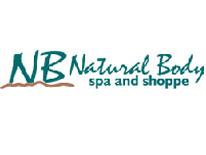 Flow Yoga
2009 Mayor's Environmental Excellence Award Winner:
Outstanding Achievement by a Small Business
---
Natural Body Spa & Shoppe–West End and all Natural Body shops in the District metro area, have implemented the following environmental practices:
Compact fluorescent bulbs used throughout space
Low VOC paint and carpeting
Water efficient laundry machines
ENERGY STAR appliances (Arlington refrigerator is not but was purchased used)
Recycling in spa and encouraged at home
Programmable thermostats (except RTU2 in Potomac)
Power and water are sub metered (except water in Arlington)
Long term leases of 10+ years
Earth-friendly cleaning products used
Within walking distance of Metro /Public transportation (except Ashburn)
No plastic bags used, all paper bags are made with recycled paper and soy inks
Spa menus and business cards printed on recycled paper with soy ink
We use recycled printer paper and purchase the greenest offered for all other office supplies.
New t-shirts and canvas bags made from organic cotton.
The majority of products used and sold in the spa are all-natural or organic.
Encourage staff to be active in the community through DC Cares and other organizations.
Make monthly donations to local organizations with gift certificates and products.
Provide free spa services at non-profit events.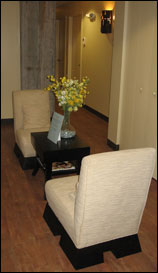 Bart Yablonsky and Leslie Henderson