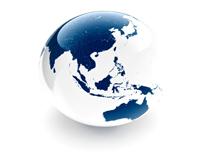 Find jobs, employees, benefits and training via the Internet: DCNetworks
DC's Department of Employment Services (DOES) has pioneered an advanced web-based workforce development system to better serve the citizens and employers of the District. American Job Center Networks offers a comprehensive array of services for job seekers, employers, training providers, benefit applicants, students, youth and other customers in one location, via the Internet. Visit the American Job Center and register today.
DOES's American Job Center Networks is part of the American Job Center Networks workforce development system bringing employers and job-seekers together in more than 30 states.
Please be advised that a valid Photo ID is required to enter all American Job Center and DOES facilities. Security checks will be administered for all persons entering the premises.
Office Hours:
Monday to Friday 8:30 am to 4 pm