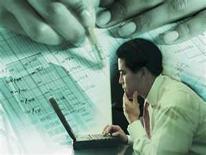 The Office of Occupational Safety and Health (OSH) provides onsite consultation services to private-sector employers in the District of Columbia. OSH assists employers in establishing and maintaining a safety and health management program that ensures, to the maximum extent possible, a safe, healthful work environment for employees.
The following free services are available:
Voluntary safety and health consultation visits, including training and program assistance
Worksite surveys in accordance with US Occupational Safety and Health Administration (OSHA) standards
Technical and educational assistance/training to employees and employers, in an effort to promote safety and health standards on the job
Recommendations for corrective action and engineering controls to abate detected hazards
Follow-up visits to verify corrections of serious hazards
OSHA UPDATE: NEW REPORTING REQUIREMENTS START JANUARY 1.
Beginning January 1, 2015, there will be a change to what covered employers are required to report to the Occupational Safety and Health Administration. Employers will now be required to report all work-related fatalities within 8 hours and all in-patient hospitalizations, amputations, and losses of an eye within 24 hours of finding about the incident.
Previously, employers were required to report all workplace fatalities and when three or more workers were hospitalized in the same incident.
The updated reporting requirements are not simply paperwork but have a life-saving purpose: they will enable employers and workers to prevent future injuries by identifying and eliminating the most serious workplace hazards.
Employers have three options for reporting these severe incidents to OSHA. They can call their nearest area office during normal business hours, call the 24-hour OSHA hotline at 1-800-321-OSHA (1-800-321-6742), or they can report online at www.osha.gov/report_online. For more information and resources visit OSHA's webpage on the updated reporting requirements.
*Employers under Federal OSHA's jurisdiction must begin reporting by January 1. Establishments in a state with a State run OSHA program should contact their state plan for the implementation date.
Resources
DC Department of Employment Services
Labor Standards Bureau
Office of Occupational Safety & Health
4058 Minnesota Avenue, NE
Washington, DC 20019
Phone: (202) 671-1800
Fax: (202) 673-2380
Service Contact:
Office of Occupational Safety & Health
Office Hours:
Monday to Friday 8:30 am to 5 pm