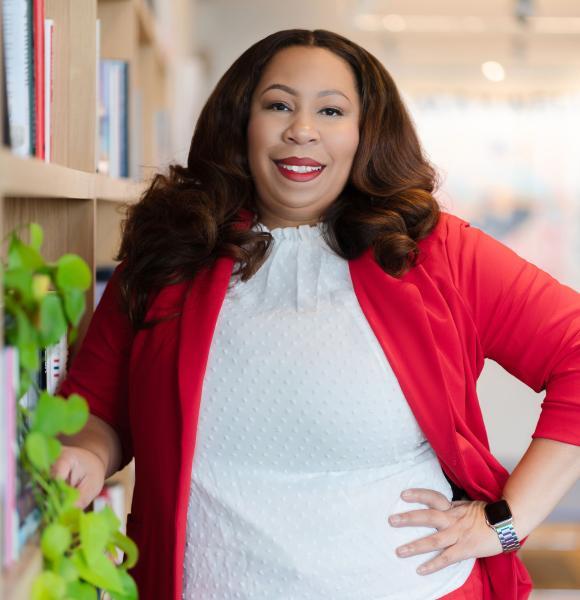 Dr. Unique Morris-Hughes is the Director of the District of Columbia Department of Employment Services (DOES). In her role as State Labor Secretary, she is directly responsible for more than $150M in local, federal and specific-purpose funds administered by the District of Columbia and the federal government for workforce development programs and training, unemployment compensation, universal paid leave administration and labor standards enforcement along with more than $80M in active capital projects.
Previously, Dr. Morris-Hughes was the Chief Strategy Officer for DOES. She is credited with the successful turnaround of the agency's federally-funded workforce programs. Appointed by Washington DC Mayor Muriel Bowser to assist the Office of the Deputy Mayor for Greater Economic Opportunity (DMGEO), Dr. Morris-Hughes was named Special Assistant & Assistant Director of DOES in 2016. Within 18 months, she removed the agency's youth programs from a federal watch list. The turnaround effort was a major accomplishment for the agency, marking a highlight of Dr. Morris-Hughes' career (The Washington Post, Sept. 7, 2017).
It was the second time that Dr. Morris-Hughes had led the turnaround of a DC-run federal grant program. Previously, she led the successful turnaround of the US Department Education federal grant programs at the District of Columbia Office of the State Superintendent of Education (OSSE), where she guided that agency through a federal corrective action plan. As a result of the corrective steps taken at OSSE, the District exited federal high-risk status for grant oversight, operation management, and fiscal reporting.
Dr. Morris-Hughes was OSSE's Chief Operating Officer, leading numerous management functions in support of the agency's mission, including a $270 million education grant portfolio and $600 million in student-per-pupil funding. She also provided oversight of several departmental units, namely Grants Management, Facilities, Operations, Contracting and Procurement, and Student Enrollment, Funding and Residency. In addition, Dr. Morris-Hughes served as OSSE's acting Assistant Superintendent of Wellness and Nutrition.
Among Dr. Morris-Hughes' other accomplishments: she developed and launched the District's Enterprise Grants Management System, an online grants management database; and led the District of Columbia to its ranking as the top state (and jurisdiction) in the country for the USDA summer meals program.
Dr. Morris-Hughes' career spans the for-profit and nonprofit sectors. She has several years of experience in education, program development, evaluation, and compliance. She previously served as Assistant Head of School at Septima Clark Public Charter School, the District's first all-boys charter school.
Her other appointments include Center Director for the District of Columbia Public Schools; District Director of Programs for Junior Achievement of the National Capital Area; Coordinator of Public Policy for Amazon.com; and Adjunct Professor at Trinity University and at the U.S. Department of Agriculture's Graduate School.
Dr. Morris-Hughes is a member of the American Educational Research Association, the National Forum for Black Public Administrators, the Textbook and Academic Authors Association of America, the National Alliance of Black School Educators, the National Black MBA Association, the International Leadership Association, and Alpha Kappa Alpha Sorority, Incorporated.
Dr. Morris-Hughes obtained a Ph.D. from the University of Maryland Eastern Shore, an MBA from Trinity University, and a BA in English from Johnson C. Smith University.