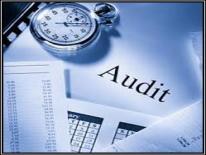 Federal guidelines require each claim to be reviewed when the claim has reached the Benefit Year End (BYE) date. Recently, you may have filed a new claim and have received messages from the D.C. Department of Employment Services (DOES) stating that you are Monetarily Ineligible for benefits.
DOES is reviewing and processing all claims in the order of year-end dates. Additionally, based on federal guidelines, we are required to search for additional wages that may have been earned prior to the expiration of the BYE. If wages are located, we must then determine if the wages qualify you for a new claim or if you are able to continue to collect benefits on your existing claim.
While DOES is reviewing your claim, please follow these instructions:
Please continue to certify for your weekly benefits at dcnetworks.org while we review your status.
Do not file for Pandemic Unemployment Assistance (PUA) benefits while your Monetarily Ineligible status is being reviewed. This will cause delays in processing your benefits, unless instructed by DOES staff or claims examiner.
Causes for monetary ineligibility that could result in delays or denial with your status (below are examples but not limited to):
If DOES identifies unreported wages that were collected in other states or within the District.

You will receive an overpayment notice and your future unemployment benefits could be denied from the District.

If your contact information is inaccurate.

Please ensure that any address, phone numbers, email address or name changes are correct.

You have returned to work and are no longer eligible for benefits.
DOES will contact you if any additional information is required. Please continue to check your portal in dcnetworks.org to review your benefit status.
The DC Department of Employment Services participates in a nationwide quality control program implemented by the US Department of Labor called the Benefit Accuracy Measurement (BAM). The program is designed to prevent both error and fraud in the Unemployment Insurance program by testing the accuracy of paid and denied claims. Investigation activities are designed to assess the validity of monetary determinations and the proper detection and resolution of eligibility issues.
To learn more about the program, please see the below information:
You may also complete BAM PRINT ONLY forms Documents Can Not Be Saved Online. Please check the top of the forms mailed to you, to verify which of the below online forms you will be completing:
For questions regarding the Benefit Accuracy Measurement Program, please call: (202) 671-1655 or email:
[email protected]