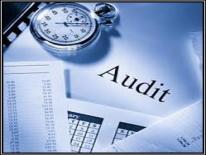 Each week, a sample group of claimants are chosen via random computerized selection for a Benefit Accuracy Measurement (BAM) audit. BAM notifies each claimant selected for review. A standard research approach is taken in the review of each claim. When a BAM investigator identifies a claim in which issues of eligibility are relevant to the underpayment or overpayment of benefits, the investigator notifies both the claimant and the departmental officials responsible for corrective action. The audit makes certain that a claim has been paid or denied correctly.
BAM reminds claimants that to avoid possible overpayment on their claim, they must report when they have returned to ANY type of employment as well as report ALL income earned while doing their weekly certification for unemployment benefits. Claimants are asked to provide their work search contacts that are consistent with the work search requirements of the District of Columbia. Claimants who receive a notice that their application for unemployment compensation is denied, should pursue their appeal rights without regard to a BAM investigation.
If a claimant's response is received after an interruption of unemployment benefits, reinstatement of benefits occurs as of that date and payments are not retroactive.
Failure to respond to this audit in its entirety can lead to an interruption of unemployment benefits until a response is received by the BAM program.
Claimants can complete and return the requested forms in the following ways:
DC Department of Employment Services
Benefit Accuracy Measurement Program
4058 Minnesota Avenue, NE, Suite 5300
Washington, DC 20019
Fax: (202) 673- 6444
Email:[email protected]
For questions regarding the Benefit Accuracy Measurement Program, please call: (202) 671-1655.
Hours of Operation: Monday - Friday, 8:30 am - 5:00 pm