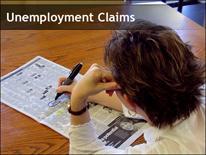 The Department of Employment Services is receiving a higher than normal call volume and encourages claimants to apply for unemployment compensation online at dcnetworks.org.
Implementing the CARES Act
The CARES Act creates three new unemployment benefits programs:
1. Pandemic Unemployment Assistance (PUA)
PUA covers individuals who are not eligible for traditional UI benefits, including the self-employed, those seeking part-time employment, individuals lacking sufficient work history, independent contractors, gig economy workers; and those who have exhausted their benefit eligibility under both traditional UI and Pandemic Emergency Unemployment Compensation. As with traditional UI benefits,
claimants should apply for PUA in the jurisdiction where they worked, rather than where they live
. To apply for Pandemic Unemployment Assistance,,
click here
.
2. Pandemic Emergency Unemployment Compensation (PEUC)
PEUC covers individuals who have recently exhausted all rights to regular UI under state or federal law. It provides up to 13 weeks of unemployment benefits. To apply for PEUC,
click here
and follow the link labeled "File for PEUC".
3. Federal Pandemic Unemployment Compensation (FPUC)
FPUC covers individuals currently receiving regular UI or PUA, and individuals eligible under PEUC (see above). In addition to regular UI or PUA benefits, eligible individuals will receive an additional $600 per week; however, this additional benefit expired on July 25, 2020.
With Mayor Bowser adjusting the District of Columbia's operating status in response to coronavirus (COVID-19), District residents may file for unemployment compensation at dcnetworks.org.
To begin the process of filing for your unemployment benefits, you will need to have the following information readily available:
Your social security number

Your most recent 30-day employer's name, address, phone number and dates of employment

Your Alien Registration Number, if you are not a US Citizen

Your DD214, if you are ex-military

Your Standard Form 8 or Standard Form 50, if you are a former federal employee

Severance pay information (only applicable if you did or will receive severance pay)

Pension
Please note that confidential unemployment compensation information may be requested and utilized for other governmental purposes, including, but not limited to, verification of eligibility under other government programs. This notice is required by 20 C.F.R. § 603.11
– How do States notify claimants and employers about the uses of their information?
For information regarding the next steps after filing an initial unemployment claim, read the Unemployment Insurance What's Next
For detailed instructions regarding how to certify for weekly unemployment benefits, read the Instructions for Completing the Continued Claim Form (English or Spanish)
For detailed information regarding our Identify Verification and Authentication Program, read the UI Identity Verification and Authentication Program FAQ's.