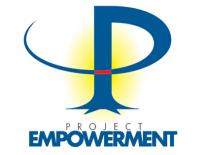 Project Empowerment is a transitional employment program that provides job readiness training, work experience, and job search assistance to District residents who face multiple barriers to employment. Participants attend an intensive, three-week training course and upon completion have the opportunity to be placed in subsidized employment for up to six months. In addition to job readiness training and job search assistance, Project Empowerment provides supportive services such as adult basic education, job coaching and occupational skills training. The goal of Project Empowerment is for participants to secure permanent, unsubsidized employment.
Eligibility Requirements
To be eligible for Project Empowerment, an applicant must meet the following requirements:
22-54 years of age
District resident (must have valid photo ID)
Currently unemployed
Not receiving any governmental assistance, such as TANF, or Unemployment Benefits (Food Stamps and SSI are permissible)
In addition to the above criteria, participants must demonstrate a substantial need for intensive employment assistance by exhibiting at least three of the following:
Basic skills deficiency (determined by CASAS testing score)
Lack of a secondary education credential (No high school diploma or GED)
A documented history of substance abuse
Homelessness
A history of job cycling (not maintaining steady employment)
A conviction of a felony or previously incarcerated
How to Apply
Project Empowerment participants are enrolled in the program on a rolling basis. Potential participants are referred directly from American Job Centers located throughout the District of Columbia. For more information, call DOES at 202-698-5599, or visit your nearest AJC.
Project Empowerment Comparative Analysis Report – November 2015
Service Contact:
Department of Employment Services
Office Hours:
Monday to Friday 8:30 am to 5 pm