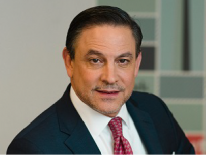 Position/Title
Chief Compliance Officer
The Operations Bureau provides administrative support and the required tools to achieve operational and programmatic results, priorities, and, federal and local legislative mandates that must be accomplished by various components of DOES. Mr. Pérez-Goizueta is responsible for the overall efficient and effective functioning of the department's operating components which include but not limited to: Administrative Services, Grants Administration and Resource Allocation, Information Technology, Information Security, contracting and procurement, and, language access.
Mr. Pérez-Goizueta's personal passion is traveling and exploring new places and the people who live there and their cuisine. Professionally, his passion is fixing broken processes and improving efficiency.
Mr. Pérez-Goizueta's defines a leader as an individual that has earned the respect and trust of their coworkers, demonstrating they are worthy of being followed. He believes a leader is one who is not afraid of failure but views failure as an opportunity for learning. Lastly, Mr. Pérez-Goizueta defines a leader as an individual who takes responsibility, listens and provides supportive and constructive advice.