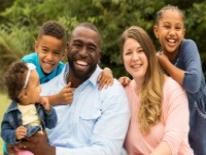 Paid Family Leave Coming to the District of Columbia July 2020
The mission of the Office of Paid Family Leave (OPFL) is to plan, develop, and administer a paid leave program for the District of Columbia under the provisions of the Universal Paid Leave Amendment Act of 2016. The Paid Leave Act provides up to eight weeks of parental leave to bond with a new child, six weeks of family leave to care for an ill family member with a serious health condition, and two weeks of medical leave to care for one's own serious health condition.
On July 1, 2019, the District will begin the collection of taxes from employers and on July 1, 2020, the District will begin administering paid leave benefits.
For inquiries regarding the Paid Family Leave program, please contact the Office of Paid Family Leave at [email protected].
Universal Paid Leave Proposed Regulations
Paid Leave Notice to Employers and Employees
The Office of Paid Family Leave recognizes the importance of identifying employers' current and future paid leave needs and trends, and we invite your business to participate in the program's 2018 Employer Paid Leave Assessment Survey. The goal of the survey is to identify the current paid leave resources available to employees in the District and determine how they align with the implementation efforts of the Paid Leave Act. If you have already completed and submitted the survey, thank you for your valuable input. If not, please complete your survey by May 7, 2018. Your responses are much appreciated, as they will assist in the implementation efforts, including the formation of rules and regulations.
2018 Employer Paid Leave Assessment Survey.
Paid Family Leave Quarterly Progress Reports: