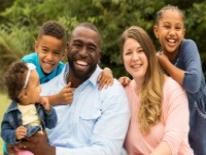 Paid Family Leave Coming to the District of Columbia July 2020
The mission of the Office of Paid Family Leave (OPFL) is to plan, develop, and administer a paid leave program for the District of Columbia under the provisions of the Universal Paid Leave Amendment Act of 2016. The Paid Leave Act provides up to eight weeks of parental leave to bond with a new child, six weeks of family leave to care for an ill family member with a serious health condition, and two weeks of medical leave to care for one's own serious health condition.
On July 1, 2019, the District will begin the collection of taxes from employers and on July 1, 2020, the District will begin administering paid leave benefits.
For additional information, Calendar of events, and resources, please visit the DOES Office of Paid Family Leave website.
For inquiries regarding the Paid Family Leave program, please contact the Office of Paid Family Leave at [email protected].
Paid Family Leave Final Contribution Regulations
Subject to approval by the DC Council, these rules set forth a regulatory framework for employer and self-employed individual registration for the District's Paid Family Leave (PFL) program. The rulemaking also covers the PFL tax contribution, including the amount, payment schedules, and related collection procedures. Finally, these rules include the employer notice and recordkeeping responsibilities that must be completed in addition to their other obligations under the Act.
Public Notice to District of Columbia Employers And Employees for Paid Family Leave
Paid Family Leave Quarterly Progress Reports:
Resources: