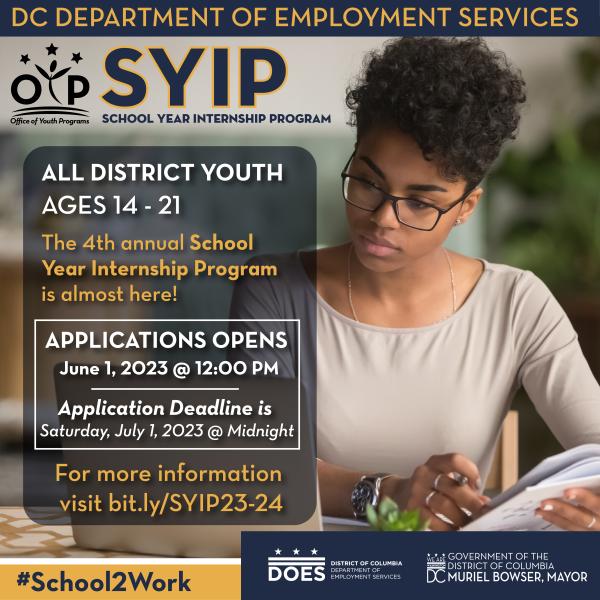 The
School Year Internship Program
has been providing a Fair Shot to high school youth in DC by providing enriching internships. This year, youth will have the opportunity to work from October 2, 2023 – June 1, 2024.
Welcome to the Office of Youth Programs

The Office of Youth Programs (OYP) develops and administers workforce development programs for District youth ages 14-24. OYP provides occupational skills training, work experience, academic enrichment and life skills training to facilitate the development of work habits and skills that are essential for success in the workplace.
If you have any questions in reference to the W-2C and/or W-2 letter that you received, call (202) 724-7000 or email at
[email protected]
. Please review our frequently asked questions (FAQs) below.
The District of Columbia's Youth (WIOA) program is funded by a $4,638,230.00 grant from the U.S. Department of Labor.
Office Hours:
Monday to Friday 9 am to 5 pm