Filing New or Current Claims
Visit DCNetworks and select Claim Unemployment Benefit for the following
Claimant's Rights and Responsibilities Handbook (English, Spanish) [PDF]
Managing Your Account
Unemployment Insurance Information for Employers
---
Need some help?
Phone: Local (202) 724-7000 or Toll Free 1 (877) 319-7346
Office Hours: Monday to Friday, 8:30 am to 4:30 pm
Please call during non-peak hours—weekdays after 5 pm and all day Saturday via the automated line. Due to heavy call volume, if you call during peak hours, please be prepared for extended hold times.
Find a Job - Visit www.jobs.dc.gov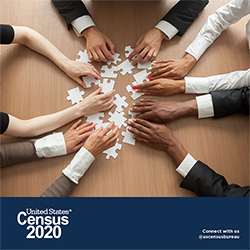 It's not too late to get counted!
Complete your 2020 Census now at 2020census.gov.
Service Contact:
Office of Unemployment Compensation - Tax Division
Office Hours:
Monday to Friday 8:30 am to 4:30 pm