Filing New or Current Claims
Visit DCNetworks and select Claim Unemployment Benefit for the following
UI Identity Verification and Authentication Program FAQ's
Claimant's Rights and Responsibilities Handbook
Managing Your Account
Unemployment Insurance Information for Employers
---
Need some help?
Phone: Local (202) 724-7000 or Toll Free 1 (877) 319-7346
Office Hours: Monday to Friday, 8:30 am to 4:30 pm
Please call during non-peak hours—weekdays after 5 pm and all day Saturday via the automated line. Due to heavy call volume, if you call during peak hours, please be prepared for extended hold times.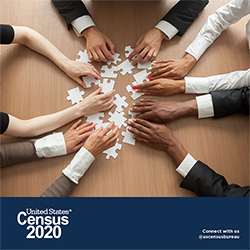 It's not too late to get counted!
Service Contact:
Office of Unemployment Compensation - Tax Division
Office Hours:
Monday to Friday 8:30 am to 4:30 pm